MR SOLUTIONS – Preclinical MRI Systems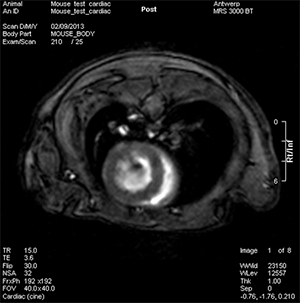 MR SOLUTIONS, the preclinical imaging innovations company is a world leader in Cryogen-free MRI technology and multi-modality imaging with MRI. They have developed and manufactured the world's first range of commercial, superconducting, cryogen-free (dry magnet) preclinical-imaging benchtop MRI systems which have significant technical advantages over classical (wet magnet) MRI systems.
Product Range
MR SOLUTIONS preclinical MRI scanners can be complimented with PET and SPECT modules for both sequential and simultaneous acquisition of MRI-nuclear data.
Their product range includes:
MRI systems featuring cryogen-free superconducting magnets with strengths from 3.0 to 7.0T and bore sizes to suit a variety of small animal models
PET-MR clip-on/in-bore systems
SPECT-MR clip-on/in-bore systems
in vivo Confocal Microscopes (endoscopic-3D)
Technical Advantages
MRI systems from MR Solutions have several technical advantages that should be considered when you are looking at making your next purchase. These include:
Superconducting Magnets – providing high performance, high homogeneity and stability unlike permanent magnet technology
Compact and Lightweight – Less then 300kg for a 3T system means floor reinforcement is unlikely. Permanent magnet and He systems can weigh in excess of 1300kg.
No Special Room Requirements – No need for quench pipes of Faraday cages.
Cryogen-Free Magnet Technology – Means no liquid helium cooling systems
Multimodality Ready – Can be installed side-by-side with other modalities
PET-SPECT-Optical – PET and SPECT modules and inserts are available to increase the capability of the instrument and add further analytical capacity
Small Fringe Fields – Making the systems more user friendly
Variable Field Strength – Systems can operate at multiple field strengths from 0.1 to 7T
R&D and Manufacturing
MR SOLUTIONS headquarters, manufacturing and R&D facility is in Guildford, Surrey, UK. Their brief is to produce MRI systems with great flexibility and unmatched performance for the researcher. MRS aims to provide innovative imaging solutions that bring a real technology breakthrough to scientists in their everyday research.